Why put off 'til tomorrow, what you can do today?
Because, you are a constant procrastinator…like me.
I mean, that is why you're here, right?
To figure out how to stop putting things off until tomorrow? Or next week? Or month?
You get the picture.
In order to stop
procrastinating, you need to figure out why you do it in the first place.
For me, I'm a perfectionist. I feel like my life is coming to an end when my work isn't just right. It doesn't matter if I'm working on a new design, an article or cleaning the house, for it to be less than perfect is just not okay with me.
Unfortunately, due to my own fear of imperfection, I tend to go one of two ways with things…
1. I rush through and publish my screw ups for the world to see.
Or
2. I research (and research and research and research and research) until I paralyze myself with information overload.
Sound familiar?
Perfectionism is one of the most common reasons for procrastinating. But, the biggest problem with being a perfectionist is…nothing is ever perfect and even if it's close, it won't ever be in your own mind.
I'm slowly learning that no one's work is perfect.
Pay more attention the next time you look at the work of someone else. You will find imperfections, I guarantee it. Even the most prolific writers misspell words and even the most qualified engineers miscalculate math problems.
It's human nature to be imperfect.
The key to enjoying life to the fullest (and foregoing procrastination), is to work with what you've been given.
Use your talents.
Practice what you know you are good at and eventually, you will become more comfortable with your craft.
Below is a list of ideas that have helped me stop procrastinating and become (a bit) more responsible with my time. I hope they will help you, too!
1. Chill Out!
Stop pressuring yourself. Relax. Know that you are good at your job, whether it be babysitting, designing, engineering, homemaking, teaching or writing, etc.
Just get to it and do it!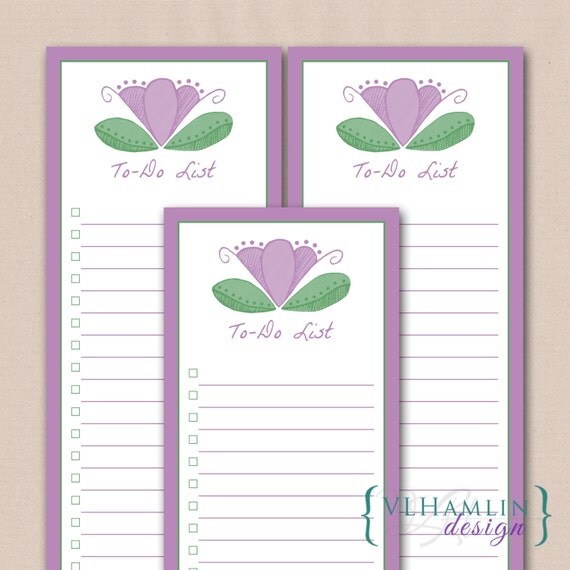 2. Plan Ahead
Seriously. This is the most important thing you can do to stop your procrastination tendencies. Use a daily planner, printable calendar or even, a sheet of personalized stationery to create your to-do list for each day of the week. Choose a pretty design, something that speaks to you, instead of blank sheet of paper. The visual excitement will make you want to look at your list every day. You might also want to choose a list that has boxes for checking things off as you finish. Checking off (or even crossing off) your responsibilities will make you feel more accomplished throughout the day.
3. Set a Time Limit
If you never feel like you have enough hours in the day to finish everything, it might be because you're leaving yourself too much open time. Set a limit of time for each item on your to-do list. Here are 2 ways to make it easier to follow though on your own deadlines…
1. Use a kitchen timer or a desktop timer, such as focus booster. Set the timer for the amount of time you think you need, then close up shop as soon as it goes off…even if you are not finished with your current task. You can always come back to it later, when you've finished the other items on your list.
Or
2. Set a certain time of day that you want to be finished with each thing on your list. For example, you want to make sure the dishes are clean first thing in the morning. Set your "dish deadline" for 8:30 am. You want to finish a short article or blog post before lunch? Set your "writing deadline" for 12:00 pm. Again, finish as soon as you've met your time deadline…even if the task is not complete.
By setting time limits, you allow yourself less time to think and worry (the things that are causing your procrastination) and more time to work at your fullest capacity. Stopping when your time is up, regardless of whether you are finished, will help teach you to meet your deadlines without stressing yourself.
Finally, reward yourself for good behavior. Your reward doesn't necessarily have to be something expensive or spectacular. Take pleasure in the simple things in life…
Take a bath…
Read a book…
Eat a piece of chocolate…
Watch your favorite T.V. show…
Just follow your own rules and give yourself the okay to do something you enjoy at the end of your checklist. Not only will these ideas help you stop procrastinating, you'll actually start looking forward to checking off your daily to-do list.